News & Events
>
Home
>
News & Events
>
Behind The Mask – Patricia Wlasuk, Business Office Manager
Behind The Mask – Patricia Wlasuk, Business Office Manager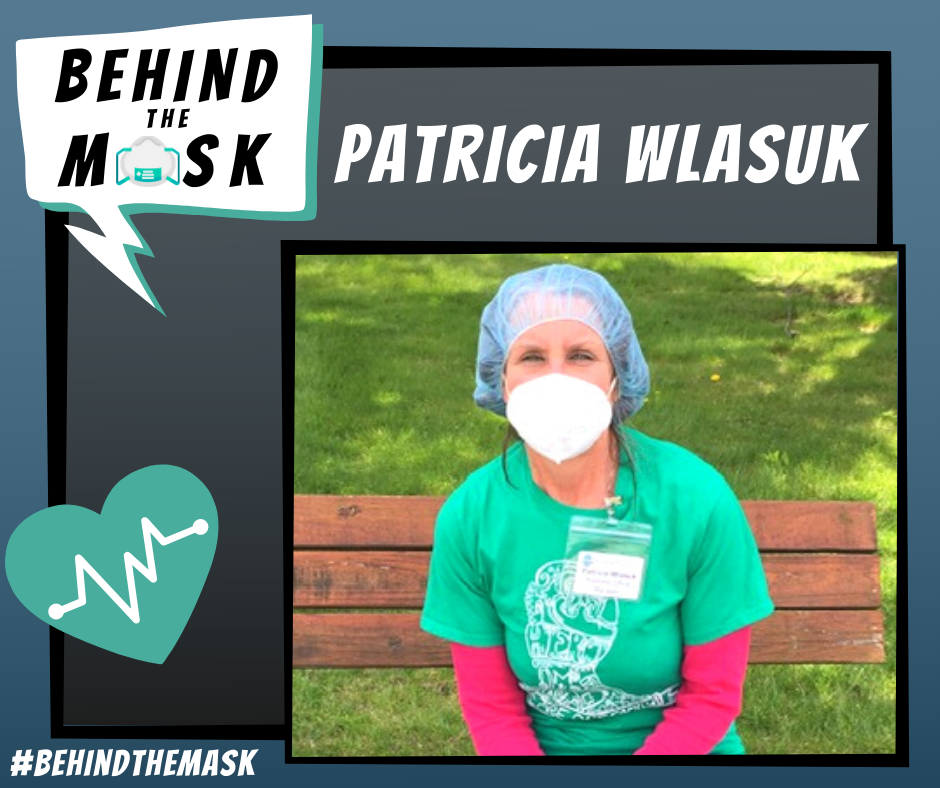 The Cedar View Rehabilitation and Healthcare Center would like to reflect on the workers who are doing their best on the frontlines of the COVID-19 pandemic. We invite you to come "Behind The Mask" with Cedar View's Business Office Manager, Patricia Wlasuk. Known to her colleagues as 'Tricia', her sacrifices and commitment to Cedar View have been truly appreciated by all.
Tricia's Cedar View journey began in 2014, though her career has spanned over 30 years. In 1988, Tricia got involved in elder care and joined the skilled nursing field. As the years went on, Tricia applied her experience and skills wherever she went, and 6 years ago Cedar View was lucky to have her join the family.
Tricia's role as Business Office Manager is often accounted for as being essential to the internal flow of how Cedar View is run. Her duties range from worker's comp, human resources, and accounts receivable, as well as employee supervision. Tricia also enjoys educating about long-term care and guiding others through the process of Medicare and Medicaid.
When she is away from Cedar View, Tricia plays an active role in her community. She describes it as following in her "father's footsteps" as she explains her need for volunteering and helping others. Tricia also shares pride in her family, as her son is a successful civil engineer and her brother is a police officer in Peabody, MA.
With her 32 years of experience, Tricia's passion for working in healthcare and business management is unstoppable. "The skilled nursing industry is a great place for a career," she says, hoping the younger generation takes her advice and gets involved!
Though these unprecedented times have been difficult for many, the strong team at Cedar View has become unstoppable. With their committed team of doctors, nurses, liaisons, and other clinical professionals, every story deserves to be told as we go "Behind The Mask."
If you are interested in a career in skilled nursing, please Click Here to visit our Careers Page!