Home
>
News & Events
>
Behind The Mask – Hortencia Medina, CNA
Behind The Mask – Hortencia Medina, CNA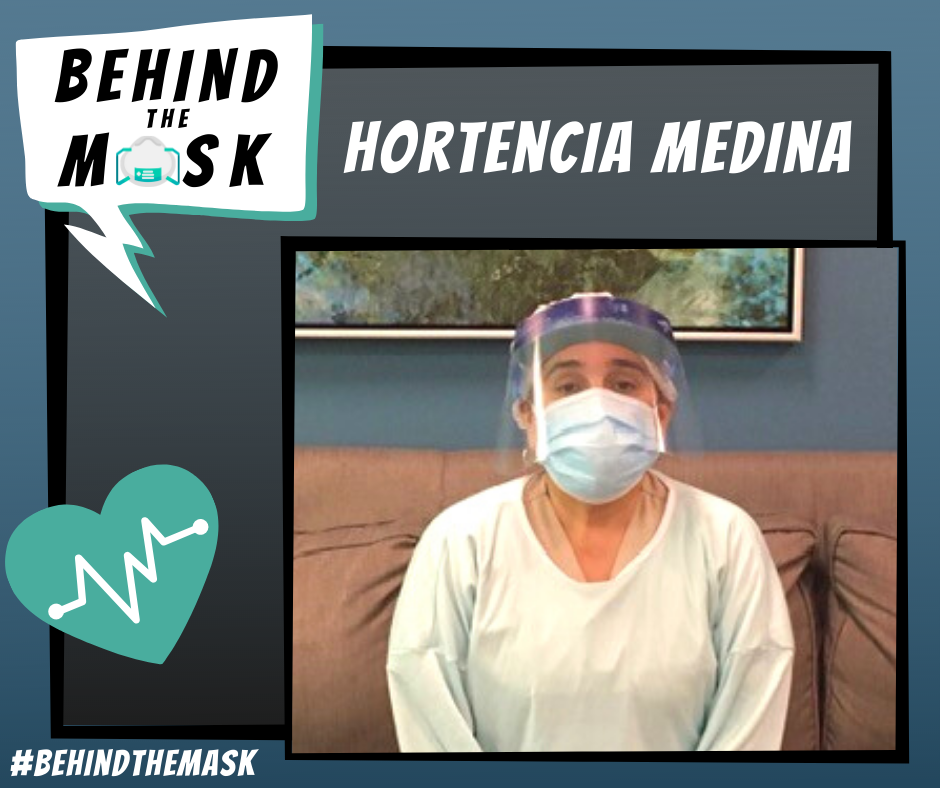 As we face unprecedented times, the Cedar View Rehabilitation and Healthcare Center would like to reflect on the healthcare workers who are doing their best on the frontlines of the COVID-19 pandemic. We invite you to come "Behind The Mask" with one of Cedar View's dedicated CNA'S, Hortencia Medina. Hortencia's positive and determined work ethic makes her an important part of the Cedar View team.
Born in Guatemala, Hortencia came to the United States 33 years ago and settled in Massachusetts. What inspired Ms. Medina to become a CNA is her compassion for others. She described her interest in becoming a CNA by saying she, "likes to help others with their care." In Guatemala, Hortencia detailed where her inspiration to become a care-giver came from. After seeing the "happines and positive attitude" displayed by an English speaking nun who worked with children, Hortencia was motivated to move into the healthcare field.
Hortencia also expressed the love she has for her husband of 36 years, three daughters, and two grandchildren. Hortencia shows immense gratitude and pride when talking about them. While working as a CNA for 17 years in the same center, Hortencia has built lasting relationships and bonds with those around her. "We have a great team here" she says, "I love my job!"
We are delighted to have such an impactful member of our Cedar View family! Ms. Medina makes a difference everyday in our center and we are so glad to have someone like her during these uncertain times. On behalf of the Cedar View Rehabilitation and Healthcare Center, thank you Hortencia for allowing us "behind the mask" and getting to know you as one of our rockstar CNA's!
Interested in joining our team of excellence and skilled care? Visit our Careers Page by clicking here.