"The nurses were exceptional! The CNAs were awesome! Colleen and John in Rehab were great! I loved my stay!"
–Eric Faucher
---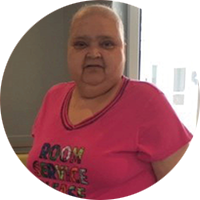 "Before I came here, I couldn't walk or move my hands. I got very sick because I have cancer. I have a lot of thanks to give to God and to the people here at Cedar View. They lifted me up. I consider them to be my angels. Without Cedar View, I wouldn't be here. No matter how down I felt, they lifted me up. Before, I couldn't walk and now I am stronger. With the help of therapy, I am not only walking but I can now climb 12 stairs. I am thankful for Cheryl–we hug each other every morning–and for Bibiana who helps me."
Thank you,
Sonia Santiago
---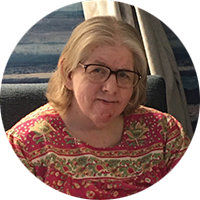 "The nurses took great care of my wounds. I came in with a lot of stitches and I couldn't walk. I had been bedridden for 2 months. I love the wound care treatment here. Once the stitches came out, therapy worked with me, and little by little I was able to walk. I became as independent as possible. The wound care doctor visited me weekly and was very kind. She told me exactly what she was doing and what to expect. She took her time and answered all my questions. The CNA's are also very kind and thoughtful. They felt bad about the pain I was in and took great care when moving me. The physical and occupational therapy is wonderful. I am excited and nervous about returning home."
– Judith L. Bradley
---
"My Mom and I feel grateful to the facility. We 100% loved that the place was clean, the nurses were pleasant and helpful. We are thankful for all they did for my mother. She was happy here. I went to other facilities and I chose this one from all of them because it is the cleanest facility and I like the treatment my mother received while she was here.
God bless you always."
– SANTO ORTEGA
Son of Angelica Ortega, Resident in Cedarview's Hispanic Program
---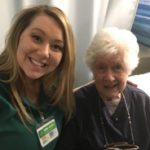 "I would recommend Cedar View to anyone."
"I LOVE Cedar View and all the people who took such good care of me. All the employees were so good to me. The physical therapy team were compassionate and great at what they do. All the employees hugged me and kissed my cheek goodbye. I will miss them.
– Roberta Gioacchini
with Skilled Unit Manager, Makayla Carter
---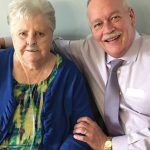 CEDAR VIEW IS A WONDERFUL PLACE TO COME TO!
"I was here nine weeks and then returned home a month ago. I requested Cedar View for my second stay and it has now been two \weeks since I've been back here at Cedar View. The food is great, all the aides and nurses are very, very good and there is not a long wait for medications. I have met a lot of wonderful people including those in the Physical Therapy department. I would certainly recommend Cedar View to anyone considering them for Rehabilitation."
– Lorraine Radie
---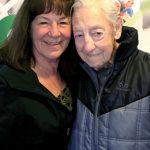 I never thought Henry would go home.
The team at Cedar View took great care of him and even found something missed, that wasn't previously diagnosed. His mind has cleared and I'm so happy to take him home.
Gigi, Henry's Caretaker
---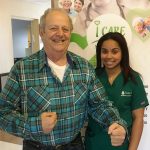 "Out of all the facilities I've been in, Cedar View is the BEST FACILITY BY FAR."
I've been in many rehab facilities these past few years, all of which I could not wait to get out of. I seriously couldn't find anything wrong with Cedar View even if I tried. The very caring staff members are always smiling. There is excellent food every day and the facility is so clean. When I press my call light, the response time is very quick. The staff is always there when I need them, and even when I don't need them they check in on me often. I actually am not rushing to get home and will come back for my next rehabilitation stay.
Edward Cain
---
"THE PHYSICAL AND OCCUPATIONAL THERAPY WAS WONDERFUL."
Since I started rehabilitation at Cedar View, I feel cared for and it was a pleasure working with all the staff. When not doing rehabilitation, I enjoyed talking with all staff and clients. Cedar View, in my opinion, is a great facility for rehabilitation. The people are caring, forthcoming and always there to teach me what I needed to learn for my return home."
With Gratitude, Patricia Silva
---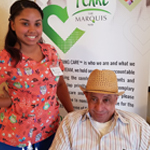 "I feel happy here, because I feel at home. / Me siento contento aqui, porque me siento como en casa."
Juan Garcia
---