Home
>
News & Events
>
Behind the Mask – Meet Myrlande "Mymy" Emanual
Behind the Mask – Meet Myrlande "Mymy" Emanual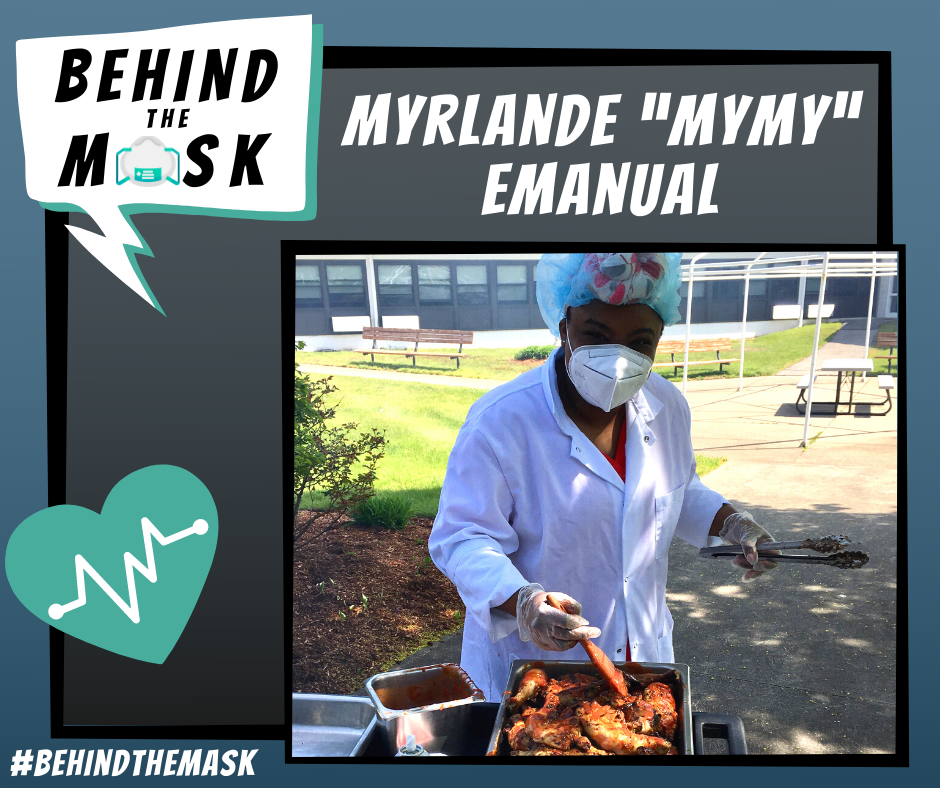 During these difficult times, Cedar View Rehabilitation and Healthcare Center would like to shed a light on the healthcare workers who are working hard to lend hope and positivity. We invite you to come "behind the mask" with a pivotal part of the Cedar View family! Myralande "Mymy" Emanual is in training to become the new Food Service Director and has delivered a culture of refined cuisine and food flair to the residents.
Although she was born and raised in Haiti, Mymy began her life's journey as a civil engineer student in the Dominican Republic. After much deliberation from several family members, eventually Mymy was persuaded to come to the United States and find career opportunities.
Mymy moved to Massachusetts in hopes of finding a job. After unsuccessful attempts in the engineering field, Mymy's calling turned to culinary expertise. "I knew instantly that's what I wanted to do." Mymy says, after seeing a commercial for Le Cordon Bleu Culinary School. "I had enjoyed cooking since I was 9 and am passionate about food and presentation." Mymy was accepted to Le Cordon Bleu, and after some time she earned a degree in Culinary Art, as well as baking and pastry making.
After gaining field experience, Mymy joined the Cedar View family and is now becoming the Food Service Director. She strives to give residents a gourmet experience, and puts her heart into whatever is in the kitchen.
Mymy, we thank you for your culinary contributions to Cedar View! Though we are undergoing these unprecedented times, your strength and perseverance has not been overlooked. Your dedication to our center makes you shine! Thank you for allowing us to go "Behind the Mask" and learn more about you!
Cedar View offers a diverse range of career opportunities.
Are you interested in joining our Cedar View family? Check out the Career's Page on our website! https://cedarviewrehab.com/caring-careers/