Dr. Eduardo Haddad
Nephrologist

Dr. Eduardo Haddad, a noted nephrologist in Andover MA, is president of Lawrence General Hospital Medical Staff and the physicians' representative on the Board of Trustees. He is also affiliated with Anna Jaques Hospital, Holy Family Hospital and other area hospitals. In practice for more than 20 years, Dr. Haddad speaks multiple languages, including Spanish and Portuguese and is a resident of North Andover. Dr. Haddad has been seeing patients in Lawrence and Merrimack Valley for three decades.
Janarthanan Someswarananthan
Medical Director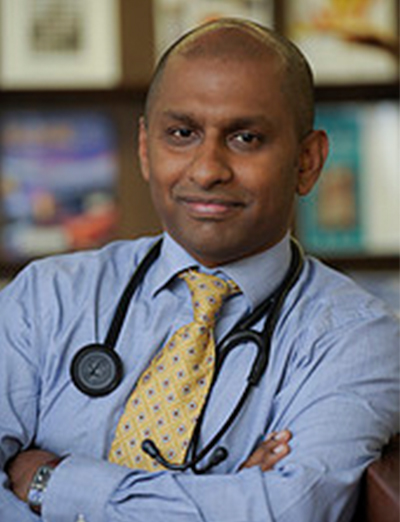 Dr. Janarthan Someswarananthan is a Board Certified Internal Medicine Physician specializing in the care and treatment of geriatric patients. He is a managing partner of New England Community Medical Services where is the attending physician for several Skilled Nursing Facilities and Assisted Livings. Dr. Someswarananthan is also the Medical Director at Holy Family Hospital in Methuen, MA. He resides in Andover, MA with his wife and two children.
Dr. Essam Ansari  
Pulmonologist 
Dr. Ansari is a Board Certified Physician in Pulmonary, Sleep, and Critical Care Medicine. He has been in practice for over 10 years. Dr. Ansari did his specialty and subspecialty training at Massachusetts General Hospital, a Harvard Medical School affiliate hospital. He also holds a Masters Degree in Public Health from Harvard School of Public Health. Dr. Ansari is currently an Active Staff Member and he is the Chief of Medicine at Holy Family Hospital, located in both Methuen and Haverhill. Dr. Ansari is specialized in caring for patients with respiratory and sleep disorders.