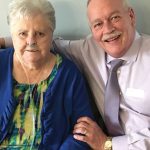 CEDAR VIEW IS A WONDERFUL PLACE TO COME TO!
"I was here nine weeks and then returned home a month ago. I requested Cedar View for my second stay and it has now been two \weeks since I've been back here at Cedar View. The food is great, all the aides and nurses are very, very good and there is not a long wait for medications. I have met a lot of wonderful people including those in the Physical Therapy department. I would certainly recommend Cedar View to anyone considering them for Rehabilitation."
– Lorraine Radie
---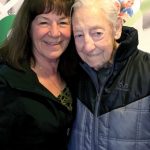 I never thought Henry would go home.
The team at Cedar View took great care of him and even found something missed, that wasn't previously diagnosed. His mind has cleared and I'm so happy to take him home.
Gigi, Henry's Caretaker
---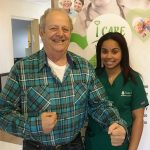 "Out of all the facilities I've been in, Cedar View is the BEST FACILITY BY FAR."
I've been in many rehab facilities these past few years, all of which I could not wait to get out of. I seriously couldn't find anything wrong with Cedar View even if I tried. The very caring staff members are always smiling. There is excellent food every day and the facility is so clean. When I press my call light, the response time is very quick. The staff is always there when I need them, and even when I don't need them they check in on me often. I actually am not rushing to get home and will come back for my next rehabilitation stay.
Edward Cain
---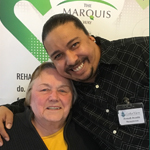 "THE PHYSICAL AND OCCUPATIONAL THERAPY WAS WONDERFUL."
Since I started rehabilitation at Cedar View, I feel cared for and it was a pleasure working with all the staff. When not doing rehabilitation, I enjoyed talking with all staff and clients. Cedar View, in my opinion, is a great facility for rehabilitation. The people are caring, forthcoming and always there to teach me what I needed to learn for my return home."
With Gratitude, Patricia Silva
---
"I feel happy here, because I feel at home. / Me siento contento aqui, porque me siento como en casa."
Juan Garcia
---