Preserving kidney function and preventing further decline are the primary objectives of our Chronic Kidney Disease Management program. When caught early it is possible to slow, stop or even reverse CKD depending on the cause.
As the area leader in Renal Care, the interdisciplinary team at Cedar View is proud to partner with Dr. Eduardo Haddad to provide specialized care and peritoneal dialysis (PD) to patients with chronic kidney disease (CKD) and related diagnoses.
Specifically, our Chronic Kidney Disease Management aims to:
Reduce Adverse Effects
Manage Symptoms
Increase Quality of Life
Promote Independence
Services include:
Program Oversight by Nephrologist Dr. Eduardo Haddad
Peritoneal Dialysis
Health Coaching
Disease Management & Education
Dietary Education
Routine Medical Management of Associated Co-Morbidities
On-Site Monthly Community Support Group
Case Management Services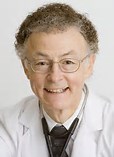 Dr. Eduardo Haddad, a noted nephrologist in Andover MA, is affiliated with Lawrence General Hospital, Anna Jaques Hospital, Holy Family Hospital and other area hospitals. In practice for more than 20 years, Dr. Haddad speaks multiple languages, including Spanish and Portuguese.
Cedar View Rehabilitation and Healthcare Center is proud to introduce a whole new level of post acute care to the Methuen community and greater Essex County. Under the direction of esteemed area physicians, we look forward to expanding our services to the community with specialized clinical programs.